Upcoming Lectures and Seminars
We offer a range of public lectures throughout the year
These events are a great way to keep in touch with recent archaeological discoveries, as well as the chance to meet like-minded people who are fascinated by archaeology.
Upcoming Events:
NEAF Saturday Seminar Series:

Dispatches from the Trenches
New Research and discoveries in the Near East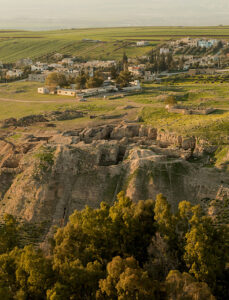 Saturdays from 8-29 October. Seminars will be held online on Zoom.
Members
Individual lecture: $20
Entire series:$60
Non Members
Individual lecture: $30
Entire series: $90
You spoke, we deliver! One of the key areas of NEAF member interest is new research and discoveries. So this October's four-part NEAF Saturday series takes us to the field, museum, and laboratory for a look at current archaeological work and its research significance.
Our speakers will bring us up to date on a range of periods and geographies across the Near East and Cyprus: from the dramatic rescue conservation of exquisite
Roman glass from Beirut, to the human and environmental story in the ancient Saudi oases desert oases of AlUla and Khaybar, the role we increasingly understand Pella played in the prehistoric 'Olive Age', the latest news from Early Bronze Age Khirbet Um al-Ghoslan fieldwork in Jordan, spectacular Cypro-Classical architecture newly discovered at Palaepaphos-Laona in Cyprus. We will also hear about planned research priorities for the 2023 field season at Pella.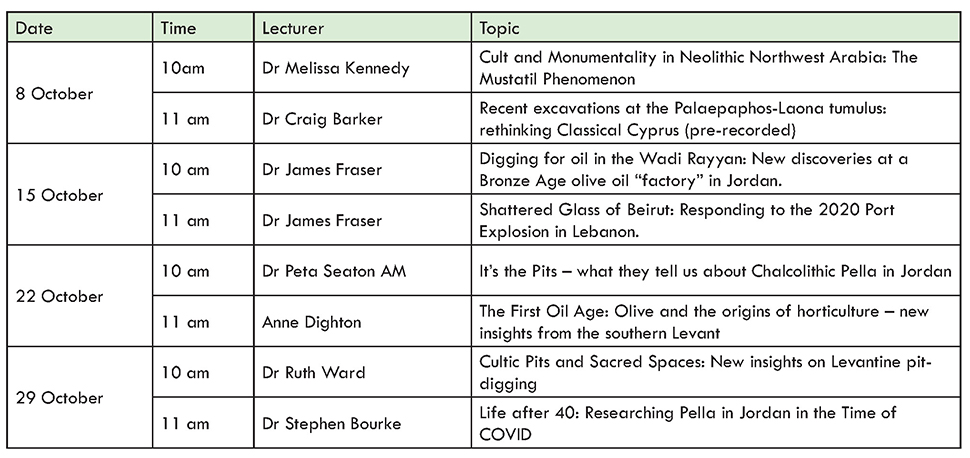 8 October, Lecture 1: Lecture 1: Cult and Monumentality in Neolithic Northwest Arabia: The Mustatil Phenomenon, Dr Melissa Kennedy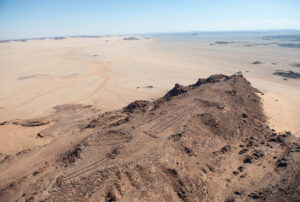 Abstract: North-west Saudi Arabia is marked by hundreds of thousands of diverse prehistoric stone structures, known collectively as the 'Works of the Old Men'. Of these, the monumental rectilinear mustatils have received limited attention. New fieldwork in the counties of AlUla and Khaybar, demonstrates that these enigmatic features are more architecturally complex than previously supposed, with chambers, entranceways and orthostats. These structures can now be interpreted as monumental ritual installations dating back to the Late Neolithic (6th millennium BCE. As such, the mustatils are amongst the earliest stone monuments of Arabia and one of the oldest and most widespread monumental building traditions known to date. This talk will outline the results of the Aerial Archaeology in the Kingdom of Saudi Arabia, AlUla and Khaybar projects, which have conducted the most in depth and comprehensive study of these structures to date.
Melissa Kennedy (Ph.D. 2012, The University of Sydney) is a Research Fellow at the University of Western Australia and is the Co-Director of the various AAKSA projects. She has undertaken fieldwork in Saudi Arabia, Jordan, Lebanon, Greece, and Australia. Her research interests lie in the Early–Middle Holocene archaeological landscapes of the Levant and the Arabian Peninsula.
8 October, Lecture 2: Recent excavations at the Palaepaphos-Laona tumulus: Rethinking Classical Cyprus, Dr Craig Barker
15 October, Lecture 1: Digging for oil in the Wadi Rayyan: New discoveries at a Bronze Age olive oil "factory" in Jordan, Dr James Fraser
15 October, Lecture 2: Shattered Glass of Beirut: Responding to the 2020 Port Explosion in Lebanon, Dr James Fraser
22 October, Lecture 1: It's the Pits – what they tell us about Chalcolithic Pella in Jordan, Dr Peta Seaton AM
22 October, Lecture 2: The First Oil Age: Olive and the origins of horticulture – new insights from the southern Levant, Anne Dighton
29 October, Lecture 1:Cultic Pits and Sacred Spaces: New insights on Levantine pit-digging, Dr Ruth Ward
29 October, Lecture 2:Life after 40: Researching Pella in Jordan in the Time of COVID, Stephen Bourke AM
Please go to book via our NEAF payment site.
You can register for the whole series at a discount, or book for specific Saturdays.
NEAF Members: $20 per session All 5 sessions: $60
Non-Members $30 per session All 5 sessions: $90
All Students are free
Please note – a minimum of 20 attendees is required for each lecture for this series to run – our upper limit is 300 per lecture.
All lectures will be delivered by Zoom.
ZOOM MEETING ID
Once payment is received a receipt, Meeting ID and non-transferrable password will be sent to you.
On admission to the Zoom lecture, participants will be matched to names of financial participants. Please ensure your zoom log-in screen name correctly identifies you. If you are dialling in via telephone, please ensure the number listed when booking on our website is the same used when connecting via telephone.
FORMAT
Our Introduction will start at 9.55am.
The lecture will start at 10am and the second lecture will begin at 11.05am and finish at 12 noon.
There will be opportunity for questions following the lectures, time permitting.