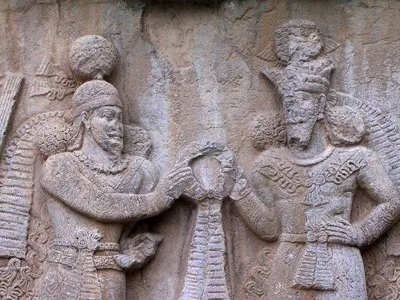 If you are not already a Member of NEAF, do consider joining us. Student Membership is FREE!*
Members get advance notice of our events, and access to most of our activities is at a lower price to members than for non-members. NEAF members also get information about volunteering opportunities.
Member benefits
By becoming a member, you will:
be supporting archaeological research in the Near East
receive invitations to a range of lectures and functions each year
receive the NEAF Bulletin that is published once a year
get advanced notice of NEAF Archaeological tours and much more.
Visit our Members' Page
Membership options
Corporate Membership: $1,000 ($500 is a donation) – please note you will need to process $500 on the membership link and $500 on the donation link on our online membership form.
Life Membership: $2,500
Member: $50 per annum
*Student Membership: Free to all Australia and New Zealand and High School and University students for the first two years, then $20 per annum (proof of enrolment required)
All membership options include GST.
Become a member
If you would like to become a member you have two options:
New membership and renewal of your existing membership can be paid using the University of Sydney's online membership payment system.