An opportunity to work on the excavations at Pella
For nearly thirty years we have provided members of the general public with an opportunity to work on the University of Sydney's excavations at Pella in Jordan.
In conjunction with the Pella Excavation Project, we have enabled people of all ages and backgrounds to experience the unique atmosphere of working on an archaeological dig.
January-February 2023 excavation
Unfortunately, we are now full for the 2023 excavation season at Pella and will no longer be accepting further applications.
During this season we will be investigating::
The LBA Palace (Area 32) that contained the wonderful assemblages found in 2019, and the MBA Palace that lies below (ca. 1800–1200 BCE)
The new trenches 20 metres west of the 'palace' (Area 28), exploring the gate/courtyard area of the Iron Age 'bit-hilani' palace that sits above the Bronze Age buildings (ca. 900–800 BCE)
The monumental EBA fortification system, and earlier domestic structures on the eastern summit of Tell Husn (Area 34)
The Mameluke period (ca.1250–1500 CE) governmental complex on the central mound (Area 23), and earlier Hellenistic (ca.100 BCE) remains below it.
Finds from the most recent season include an assemblage of stunning wood, bone and ivory furniture inlays, glass and faience vessels, faience and stone cylinder seals, metal figurines and ceramic cult stands - all from the Late Bronze Age palace; as well basalt figured column fragments, faience, glass and stone from the Iron Age through the Islamic periods.
The dates of the 2023 Pella Season are:
Group 1: 08-26 January 2023
Group 2: 29 January to 16 February 2023
The cost of participating in either group is $5,950
The fee includes food and board (and, hopefully, a lot of fun!) for the three weeks you will be at the Pella site, as well as internal transport to and from the site.
We do not arrange group bookings as most volunteers tend to have travel plans before or after their time with us at Pella. If you are interested in working at the important and beautiful site of Pella, a 2023 Pella Application form is available here.
You can make a payment here.
E: neaf.archaeology@sydney.edu.au
P: +61 2 9351 4151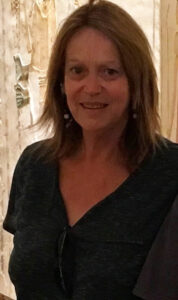 Karen Hendrix, Volunteer Coordinator,
Pella Volunteers
NEAF SOPHI A14
The University of Sydney 2006
Volunteer with us in 2023
January-February 2023 excavation season
We are now full for the 2023 excavation season
Volunteer Payments