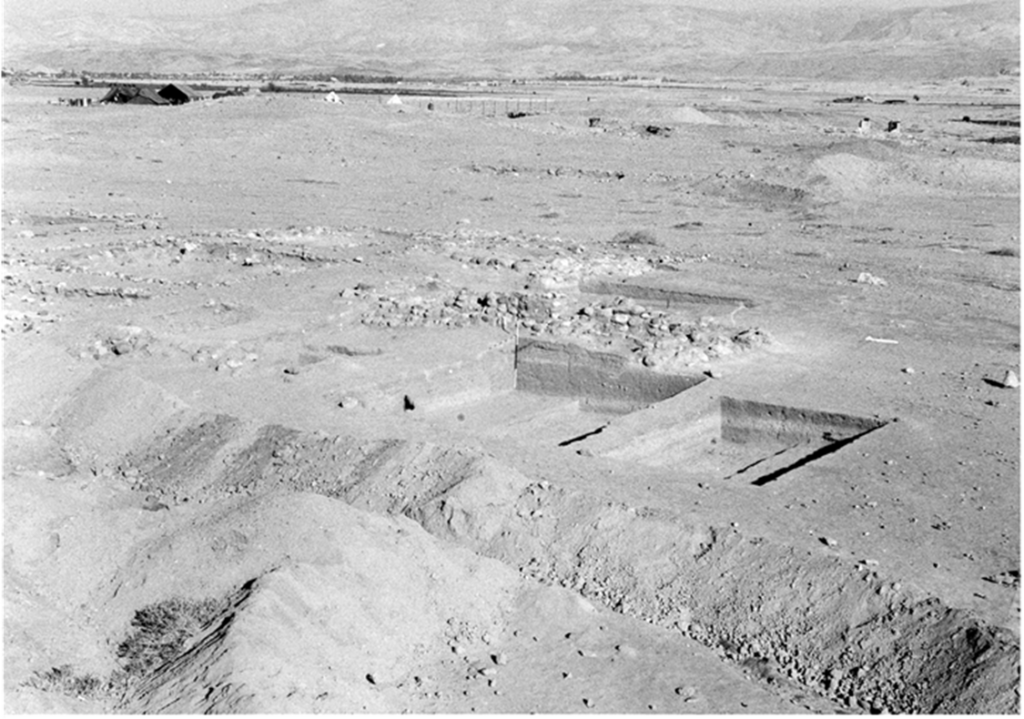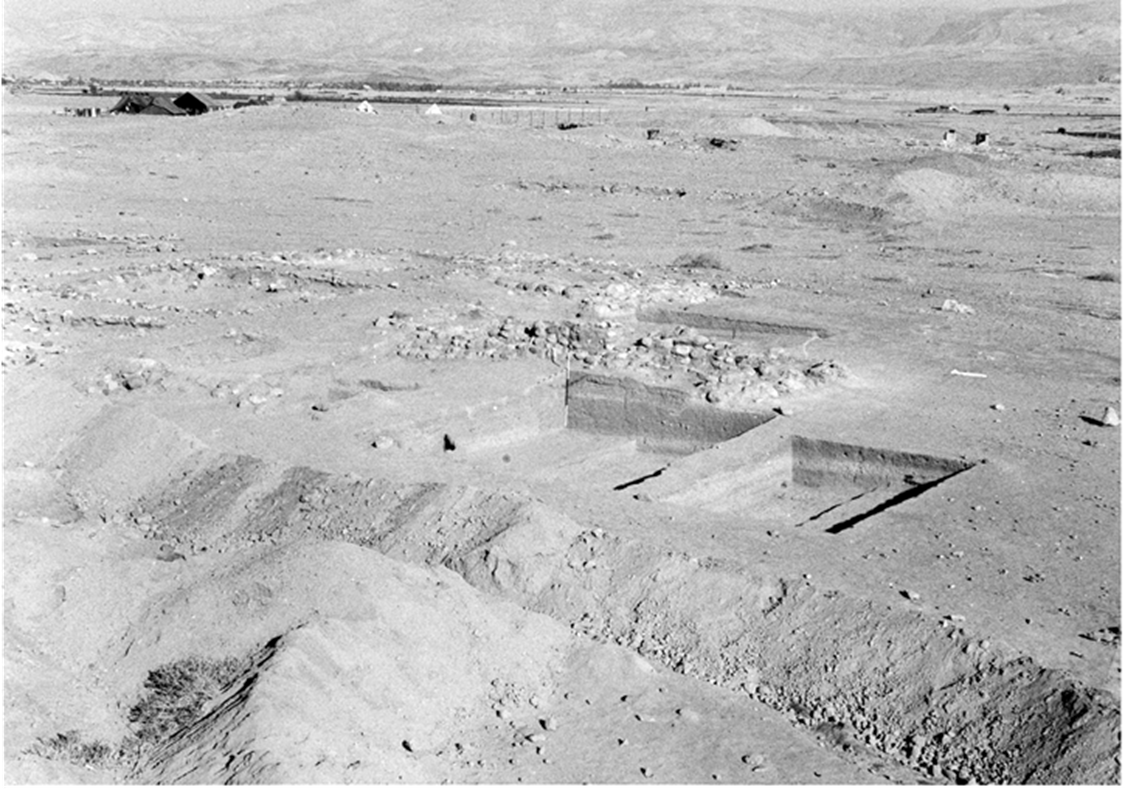 Teleilat Ghassul is a 20 hectare prehistoric mound first settled at the end of the Late Neolithic around 5000 BCE, and occupied throughout the Chalcolithic period of the Fifth Millennium BCE. It is the type-site for the Ghassulian cultural phase in the Southern Levant. It is five kilometres from the north east shore of the Dead Sea in the south Jordan Valley. The slightly later EB I period dolmen site of Adeimeh is situated 4km to the south. Teleilat Ghassul is the subject of flagship research by the University of Sydney, which excavated the site between 1967-77 and 1994-99, following initial excavations by the Pontifical Biblical Institute at Rome between 1929-38 and 1959-60.
Teleilat Ghassul is one of the largest Chalcolithic sites in the Southern Levant, dating from c4900—3800 BCE. With a combination of broad area architectural exposure, deep soundings, and extensive botanical, zoological, and material-cultural data sets, Teleilat Ghassul is a significant source for our understanding of increasing social and economic complexity in the late pre-urban Chalcolithic period. Teleilat Ghassul is providing important new information about the earliest production of olive oil, and other secondary products such as fibre and dairy. The site is also adding to our understanding of Chalcolithic cult and religious practice, art and pyro-technology.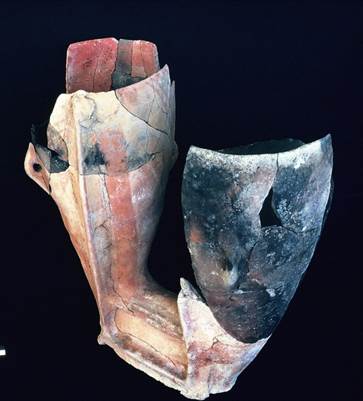 The history of exploration of the site includes campaigns by the Pontifical Biblical Institute at Rome, and British School of Archaeology in Jerusalem/University of Sydney, and the University of Sydney.
You can view the Teleilat Ghassul objects in the Nicholson Collection at the Chau Chak Wing catalogue