Publications available from NEAF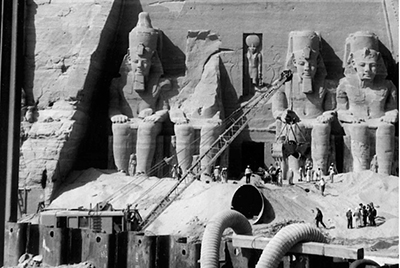 The Near Eastern Archaeology Foundation offers a range of publications. The first is monographs dealing with archaeological research from the Near East. At present we have five volumes in the monograph series that have been published, and there are future manuscripts pending.

The second is the NEAF Bulletin which is published once a year for the information of NEAF members. This publication enables scholars, primarily at the University of Sydney, to let the NEAF membership know of their recent work. A selection of past issues of the Bulletin is available below.

The Adapa Monograph Series. Click here

The NEAF Bulletin. Click here
NEAF Library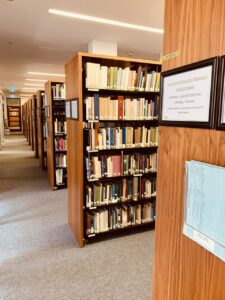 The Near Eastern Archaeological Foundation (NEAF) operates an archaeological library housed within the Centre for Classical and Near Eastern Studies of Australia (CCANESA), Level 4, Madsen Building, University of Sydney.
The NEAF collection is one of three which comprise the CCANESA library. Access to the NEAF collection is governed by the policies and rules of CCANESA. Library access is granted to bona fide researchers. The CCANESA application form and conditions of use are available online or at the library.
The NEAF collection includes archaeological volumes, periodicals and theses covering the following areas:
The Near East
Cyprus
Mediterranean studies
Archaeological science, theory and method, and history.
The collection has come about through donations and bequests. Donated items that are outside NEAF's priority collection areas, are already held in the collection, are in poor condition or are otherwise not required may be sold, discarded or passed on to another library. Only single copies of any one text are included in the collection. Prospective donors should check the NEAF catalogue as we do not accept items that are already part of the library's collection.
The library is shelved following the British School at Athens library system, by subject categories. Books in the NEAF collection are identified by an orange sticker on the spine.
The library does not allow off-site borrowing so the full collection is theoretically available at all times. Books in the collection are not available for inter-library loans. The library catalogue can be found at: https://humanities-arts-library.sydney.edu.au/
Manar Al-Athar
A Free Resource for Images
One of the bugbears that plague modern researchers, teachers, or the merely curious is the difficulty (not least the cost) of obtaining photo images to illustrate to their articles, books, slideshows, etc. without having to seek 'permissions', fill out forms explaining the purpose to which the photo will be put and append a litany of attributions.
The images website, Manar al-Athar (Arabic for 'Guide [or Lighthouse] to Antiquities') was set up by Judith McKenzie at Oxford in 2013. Manar is freely available to anyone who is happy to add a simple attribution: building or place / name of photographer / year.
It's no surprise that the initiative to set up Manar al-Athar came from Judith McKenzie. Not only did Judith never seem more energised than when she was rounding up money from foundations for good causes or long-term research purposes. She also had a passion for making basic research material available to as wide an audience as possible: FREE OF CHARGE!
It provides high resolution, searchable images for teaching, research, and publication. These images of archaeological sites, buildings and art, cover the areas of the former Roman empire which later came under Islamic rule, such as Syro-Palestine/the Levant, Egypt and North Africa, as well as some bordering regions, such as Georgia and Armenia. The chronological range is from Alexander the Great (i.e., from about 300 BC) through the Islamic period. It is the first website of its kind providing such material labelled jointly in both Arabic and English. We will also be publishing related material, both online and on paper, in English and Arabic.
The website is in continuous development. Current strengths include Late Antiquity (250–750 AD), the period of transition from paganism to Christianity, and then to Islam, especially religious buildings (temples, churches, synagogues, mosques) and monumen​tal art (including floor mosaics), early Islamic art (paintings, mosaics, relief sculpture), as well as Roman and early Islamic (Umayyad) architecture, and evidence of iconoclasm.
If the past is to have a future, it needs to be recorded through programs which open up perspectives through internet access that doesn't mimic the practice over the last decade or so of locking away public repositories behind library doors or paywalls. Let us hope that the funding for the website that Judith pioneered will remain available and so serve, along with her own ground-breaking volumes, as a permanent lighthouse to her memory.