Upcoming Lectures and Seminars
We offer a range of public lectures throughout the year
These events are a great way to keep in touch with recent archaeological discoveries, as well as the chance to meet like-minded people who are fascinated by archaeology.
Our 2023 Events Schedule
Please join us for our 2023 Evening Lectures
---
'Cypriot Bronze Age Regionalism : What was going on in the West?' The 2023 JB Hennessy Memorial Lecture.
Dear Members and Friends – Please join us on November 28th for the 2023 JB Hennessy Memorial Lecture to be presented by Dr Lindy Crewe – Director of the Cyprus American Archaeological Research Institute in Nicosia.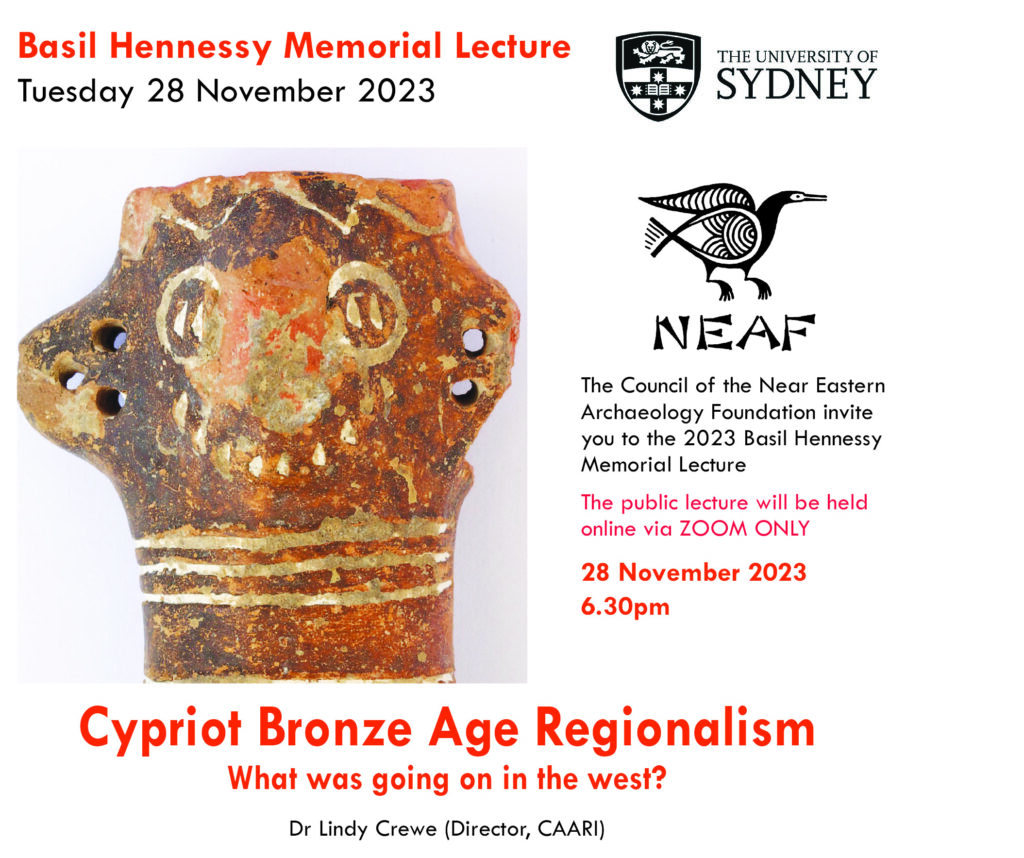 Pioneering work on the Early–Middle Bronze Age of Cyprus focussed on cemeteries in the eastern, central and north coast areas, furnishing whole vessels for museum collections and the construction of typologies. Numbers of settlement excavations increased throughout the 20th century but the west has remained little known. Ongoing excavations at Kissonerga-Skalia on the west coast of Cyprus are illuminating how a Bronze Age community in this part of the island lived: the choices made in raw material selection and subsistence strategies, amongst other aspects. Excavation has revealed a long occupation sequence, encompassing the entire Early–Middle Cypriot, until the site was abandoned at the threshold of the Late Bronze Age (c. 2500–1650 BCE). The pronounced regionalism in fabrics, styles and technological choices noted in Cypriot Bronze Age pottery from the outset of archaeological investigations, allows us to identify not only imports from other areas of the island but also to see the interaction of craftspeople in the exchange of ideas and the adoption of innovations. This lecture will explore how connections between the west and other areas of Cyprus may have been mediated and how they may have fluctuated through time.
Dr. Lindy Crewe is a leading scholar of Bronze Age Cyprus who studied under Professor Edgar Peltenburg at the University of Edinburgh, and excavates in western Cyprus. She has authored works including Figurine Makers of Prehistoric Cyprus: Settlement and Cemeteries at Souskiou and Early Enkomi: Regionalism, trade and society at the beginning of the Late Bronze Age on Cyprus.
In 2007 Dr. Crewe assumed the directorship of the excavations of Kissonerga-Skalia, a post she still holds. She lectured in archaeology at the University of Manchester until she took up the role of Director of the Cyprus American Archaeological Research Institute (CAARI) in Nicosia in 2017.
Registration for this event can be made at the following link:
https://pay.sydney.edu.au/V9P/tran?UDS_ACTION=DEFAULT&UDS_ACTION_DATA=993
Please note there are two lectures available for registration on this link – click the Lecture Title tab and a drop down will appear allowing you to choose either of the lectures. If you wish to register for both Dr Bourke's lecture on Richard's Gift and Dr Crewe's then add first one to the cart and then "continue shopping". Proceed as normal after that.
---
"The Latest Discoveries and findings from ancient Egypt" Dr Mostafa Waziry
Friday 17th November 2023 – 7.30pm – 8.30pm:
Venue: Eastern Avenue Auditorium – University of Sydney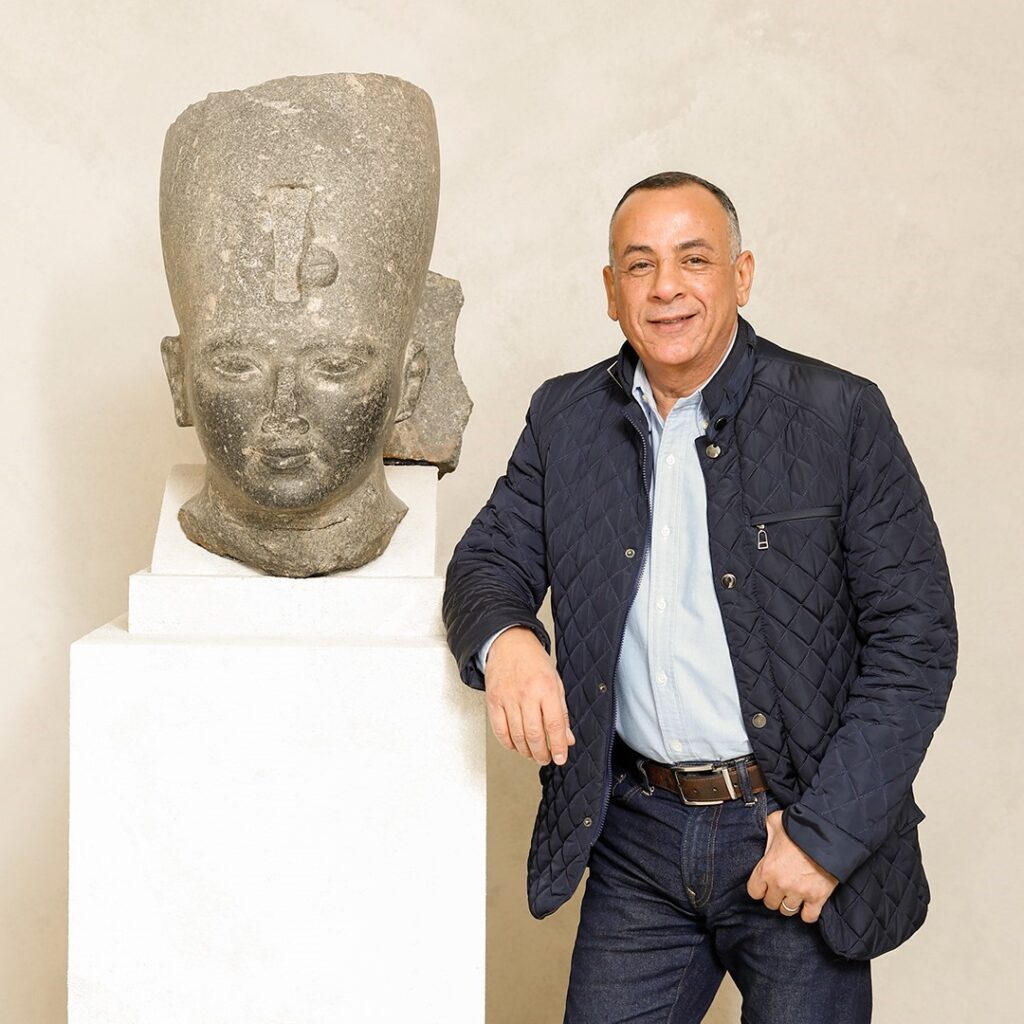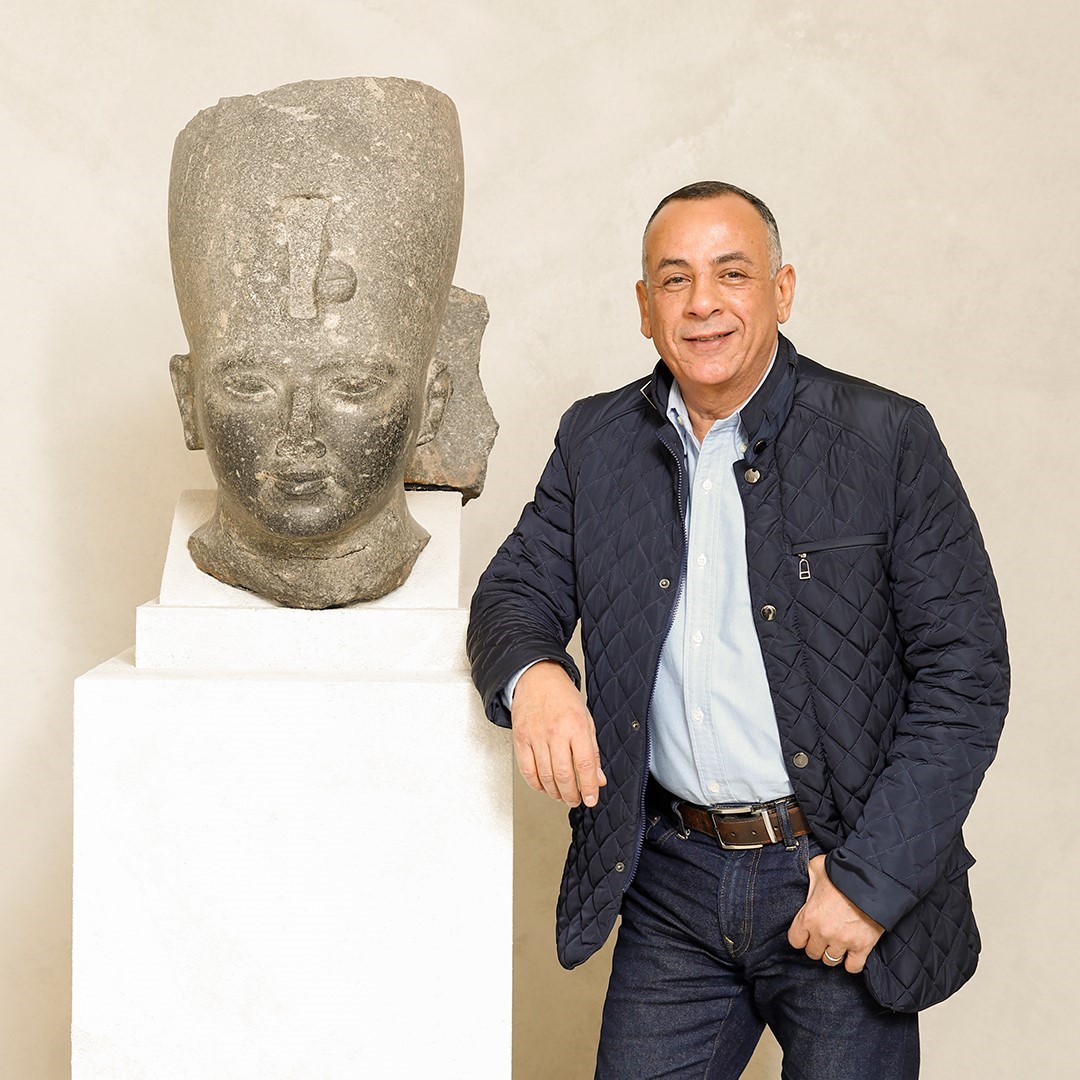 Dear Members and Friends,
We are pleased to provide you with information about a lecture by Dr Mostafa Waziry who is an Egyptian Archaeologist, Egyptologist, and the Secretary General of the Supreme Council of Antiquities in Egypt. This lecture is presented by the Chau Chak Wing Museum (CCWM).
In Egypt, numerous excavations, discoveries, and conservation works have been carried out from 2018 till now, covering various sites across Egypt dealing with different types of conditions such as sand, mud, dust, high temperatures and rainfall.
This work has encompassed excavations, discoveries, and conservation efforts at very important archaeological sites, such as Giza, Saqqara, El Ghorifa, Luxor and the Delta. These excavations have yielded numerous precious finds, including tombs containing mummified remains, statues, coffins, and funerary furniture.
With the remarkable discoveries made by Egyptian hands, several new Egyptian museums have been opened. Conservation efforts have also been diverse, involving activities such as preservation, reconstruction, and cleaning. These initiatives have contributed to the development of various archaeological regions, such as Tanis, and site management plans have been implemented for several archaeological sites.
Dr Mostafa Waziry is in Australia on behalf of the Australian Museum to open the Ramses exhibition. This will be Dr Waziry's only keynote lecture during his time in Australia.
Bookings are essential and please use the following link to register and pay for this event.
https://www.sydney.edu.au/museum/whats-on/talks-and-events/dr-mostafa-maziry-lecture.html
Please note this is NOT a NEAF event and for further information please contact the CCWM on Phone: +61 2 93512812
Email: ccwm.info@sydney.edu.au
---
Richard's Gift: Cyprus in the Age of the Crusades
8 November at 6.30pm (by ZOOM Only)
Dear Members and Friends – Please join us for our November 8th lecture on Cyprus to be presented by our colleague Dr Stephen Bourke.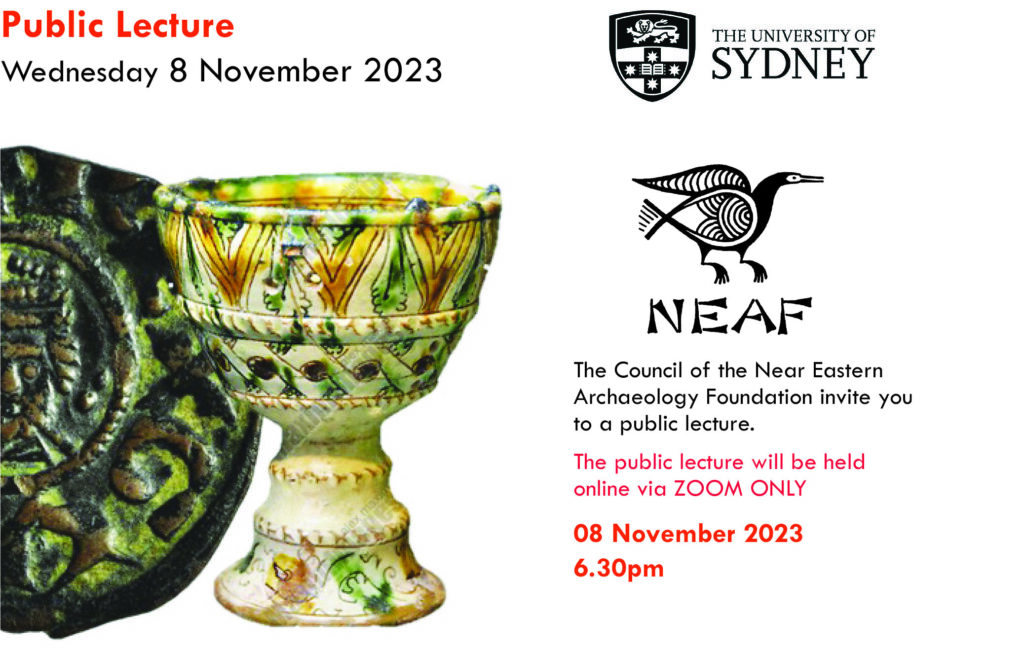 After nearly a hundred years of crusading effort, the entire enterprise stood on a knife's edge, hopelessly compromised by Saladin's conquests after Hattin (1187 CE). The great rescue effort of the Third Crusade got off to a shaky start when Richard the Lionheart's fleet of crusaders was dispersed by savage gales. But this ill-wind arguably saved the entire western adventure in the Holy Land, because it blew Richard to Cyprus, which he promptly conquered from a rebel Byzantine, and soon after gifted to the deposed Jerusalem king, Guy of Lusignan. The Lusignan kings proved unlikely successes, having spectacularly failed in the Holy Land, they welded together a durable and prosperous polyethnic state of Latin and Orthodox citizens on Cyprus. The Lusignan kingdom survived far longer than all Crusading states in the Levant, or the Latin states of Greece. Sustained by the great trading cities of Italy and the mighty papal enterprise, Cyprus grew into a well-governed, and largely peaceful kingdom, in a region that had known little but warfare for the preceding 200 years. Largely disregarded by Crusader historians, Cyprus deserves a more prominent place in the history of the Latin presence in the east, if for nothing more than to illustrate what might have been.
Registration for this event can be made at the following link (paste and copy -this URL into your browser).
https://pay.sydney.edu.au/V9P/tran?UDS_ACTION=DEFAULT&UDS_ACTION_DATA=993
---
The Edwin Cuthbert Hall Annual Lecture 2023

"Of Lost Gods and Gardens: Zoroastrian Echoes at the Royal City of Akchakhan-kala, Karakalpakstan."
Professor Alison Betts
Date: Wed, 15 Nov 2023 5:00 PM – 7:30 PM
Location: Chau Chak Wing Museum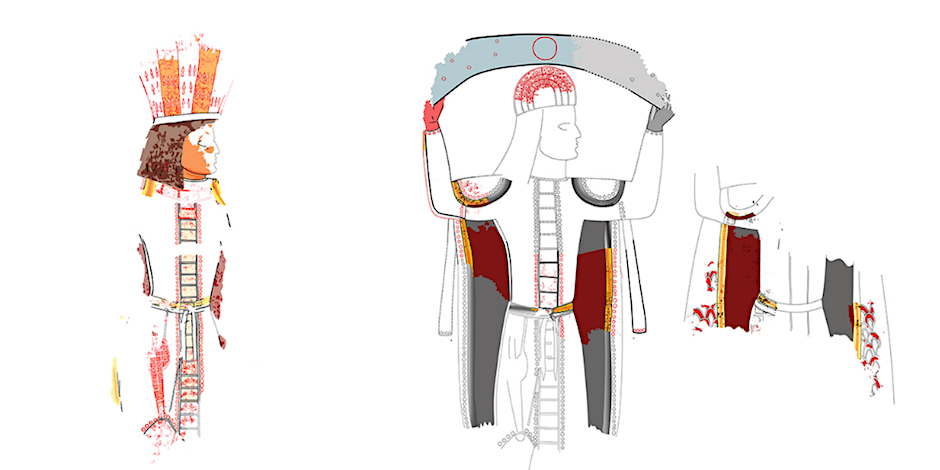 The Karakalpak-Australian Expedition has been excavating at the massive, fortified site of Akchakhan-kala since 1994. Work there has revealed a royal city dating from c. 200 BCE to 200 CE with magnificent murals and painted sculpture supporting a programme of religious and political propaganda by the kings of ancient Chorasmia.
A major conservation project has completed full cleaning of a series of paintings illustrating examples of the key themes within the massive corpus of art so far recovered from the site. One such piece has recently been on exhibition in the Louvre. The art is highly innovative in style and content, and its integration with the architecture has created some unique and fascinating imagery. This talk will present the findings of the team as they head into final publication after 30 years of extensive fieldwork at the site.
Chaired by: Professor Emeritus David Christian (Macquarie University).
Alison Betts is Edwin Cuthbert Hall Chair of the Archaeology and Mythology of the Ancient Middle East. She has spent a long academic career working in-field along the lands of the ancient Silk Roads from the Middle Eastern deserts to western China and the southern Himalayas. She has a strong background in prehistory, especially in the Neolithic and Bronze Ages and has widely explored the spread of domesticated plants and animals across Asia. For later periods, she has been working for almost 30 years with Karakalpak colleagues on study of ancient Chorasmia, the lands of the Amu Darya delta at its confluence with the Aral Sea.

To book on Eventbrite please use follow the following link –
https://www.eventbrite.com.au/e/the-edwin-cuthbert-hall-annual-lecture-2023-tickets-623399784537
---
In the Time of the Pharaohs: Egypt and the Levant in the New Kingdom
Saturdays: 7, 14, 21 & 28 October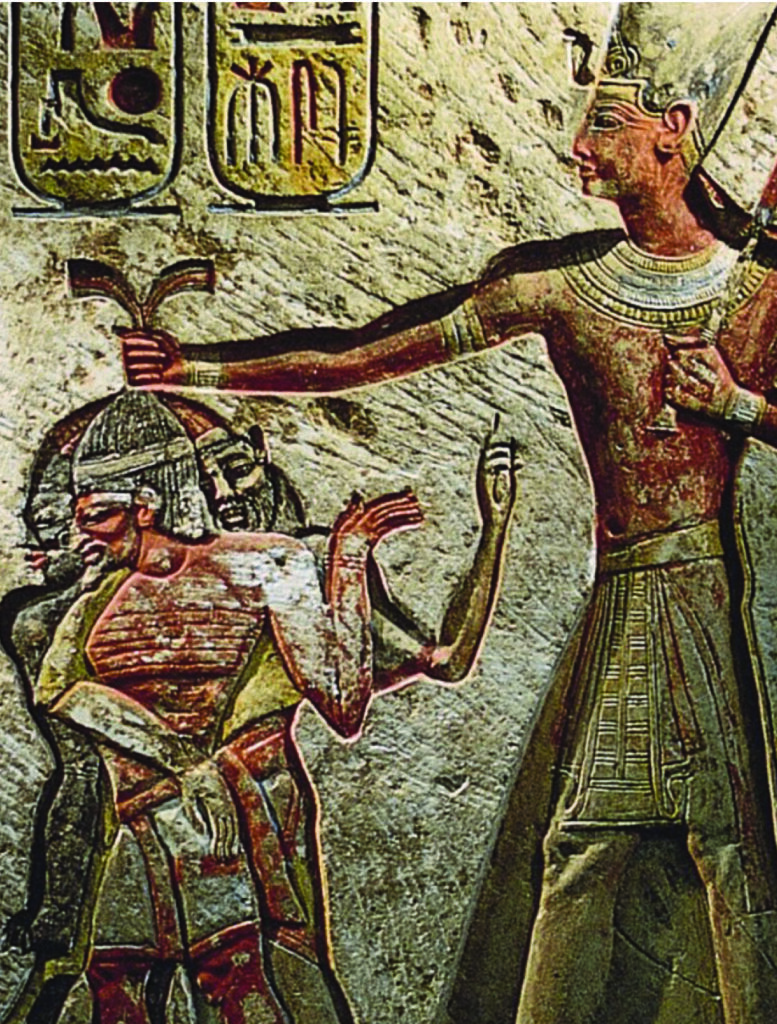 NEAF is delighted to present its next Saturday Series, 'In the time of the Pharaohs: Egypt and the Levant during the New Kingdom', which will explore Egypt and its connections with the Levant during the New Kingdom. With the exciting upcoming Australian Museum exhibition, 'Ramses & the Gold of the Pharaohs', coming to Sydney in November, this lecture series will explore the life and times of Egypt in the New Kingdom, with special reference to pharaoh Rameses II. From politics to health and to culture, this series will study the lives of Egyptians during the New Kingdom and the extensive contacts with the Levant that brought about riches, long distance trading networks, and, ultimately, war.
These online lectures will be delivered via Zoom and will start at 10am and last for approximately two hours. The two-hour block will be divided into two 45-minute lecture-sessions by different speakers. The first lecture will start after a short introduction at 10am and there will be an opportunity to ask a few questions after this lecture. The second lecture will begin at 11.05am and finish at 12 noon.
There will be a ten-minute coffee-break between the two sessions.
The Seminars will be held online on Zoom

Members: Individual lecture        $20 /Entire series $60    
Non-Members: Individual lecture $30/Entire Series $90
Students Free
To Book please follow the following link – best to copy and paste.
https://pay.sydney.edu.au/V9P/tran?UDS_ACTION=DEFAULT&UDS_ACTION_DATA=988
Once you have registered for this on our one-stop platform you will receive the zoom link on the 6 October 2023. If you sign up for the entire series the link will be valid for all four sessions. If you sign up for individual sessions the link will be sent to you the Friday prior to the session. If you have any queries or require further information please don't hesitate to email on the NEAF email.
The full PDF program is here: https://neaf.sydney.edu.au/wp-content/uploads/2023/09/In-the-time-of-the-Pharaohs-1.pdf
---
Our Full Events Schedule